Hey everybody.
First off I'm really sorry I haven't even touched this for months. I'm in the process of my last semester of the hell they call nursing school. In fact, right at this moment, I have a list of about 7 different things I'm supposed to be doing instead of this. In all honesty, that's probably why I'm doing this. My goal is to get through the rest of this semester and then I'll probably pick this back up again.
I've applied to different hospitals, some here, and some in Nashville. We will see where the Lord wants me, and once that goes down, I'll probably be recording my thoughts as a new nurse..wherever I end up.
The definition of Emergency according to Merriam-Webster:
1: an unforeseen combination of circumstances or the resulting state that calls for immediate action
2
: an urgent need for assistance or relief
Both of these are applicable to healthcare: 1) Trauma, 2) Medical Emergencies.
But I thought I'd let y'all know how frustrating life can be here, where it seems like half the population is on welfare or medicaid. Let me give you a list of things people come into the ER for most often here. Then you tell me if things aren't getting flat out stupid. Repeat to yourself, the definition of "emergency" while reading these.
((**Note: There are obvious exceptions both ways. You're not allowed to get offended. I mean it. It's not allowed. I'll slap you.))
1) Pregnancy test: A dipstick test at your local dollar store costs between 1-2 dollars. Our dipstick test (yes, we use the same freaking stick) costs $136.00. So, mam, if you're wondering why I'm glaring at you, refusing to answer your call light, or hesitant to give you that warm blanket you're asking for, it's because you're stealing from me. Oh, and this is the ER where we save dying people, not entertain irresponsible teens with no money. Seriously. I still can't get over it. SINCE WHEN IS THIS AN EMERGENCY.
2) Rash: Not anaphylactic, not life threatening, not a flesh-eating bacteria, and it's most certainly not Ebola. It's a diaper rash. A diaper rash, or a slight fungal rash that could have waited until your doctor appointment next week. Who's your primary care doctor? Oh? No one? Let me see... yup. You've been here 15 times this month. We are your primary care. Well, just so you know, we're an EMERGENCY department. Unless your skin is on fire (I mean that in the most literal sense), go to the doctor's office. Can't afford it? Try getting a job.
3) Cough/Sore Throat: Really. I mean.. really? Unless your child is coughing so hard they are throwing up, sound like a whooping crane, or turn blue, go to the doctors office. If you, the adult, come in for this reason, I'm going to slap you. Go to Prompt Care. Go to the doctors office. Use common sense. Unless you just coughed up thick, bloody, frothy sputum for a week or two, go see your doctor. Bronchitis typically isn't going to kill you at age 23. Last time I checked, we weren't intubating the guy that came in with bronchitis. You're fine. Go to the doctor. Not the EMERGENCY department.
5) Pain: It's subjective. We're taught to believe everyone. Only the patient knows. But seriously. Let me run through what a typical 'pain' complaint looks like here. "What brings you in today?" "well.. I'm having really bad side pain." "What would you rate this pain at on a scale of 1-10?" "A 13." First rule. Don't ever go above 10, you'll just piss us off. Us nurses take the 10 scale seriously. If you tell me your pain is a 13 you better be running on a treadmill that was set on fire with your chest cavity gaping open and a rabid dog chewing your arm off while someone is pulling your intestines out. If you can calmly speak to me, your pain is not a 10. If your pain is a 10, I can see it without you saying anything. Normally those people are writhing everywhere groaning or crying. If you're staring at me silently, it's a 5 at best. If that's the pain you're used to, if you just have a high pain tolerance, your pain is still a 5, because you can 'tolerate' it. Argue with me all day on that. But you'll always here me say "scale of 1-10, 10 being the worse pain you've ever felt in your entire life." If you tell me 10, get ready for a whole helluva lotta invasive procedures. If you're actually in that much pain, you won't care either way.
6) Fever: Tylenol is a beautiful thing. If you have a fever, it doesn't necessarily mean you're dying. It's the body's natural defense. It always makes me so happy when people bring in their kiddos with a 101.2 temp (which by the way, no one actually takes temperatures anymore, they just say "he felt warm") and we ask "have you given them anything?" "no.." We give them Tylenol, all of the sudden, they are playing around and...can you believe it? THEY ARE CURED!!! HALLELUJAH!!! If you can be cured with Tylenol, it's not an emergency. Just saying.
7) "I don't feel good": I'm sorry but this means nothing to me but a warm blanket, a cup of hot tea, and a pat on the back. Come on people.
8) Chronic Problems: *deep breath* When we ask you when your back pain started and you tell me you've had it for years, I'll proceed to ask you "What is it that made you come in for this now?" And you will proceed to tell me, "I just got sick of it." Well sweetheart, if you've been dealing with this for years, you can deal with it long enough to get a doctors appointment a couple weeks from now. You most certainly did not need to call an ambulance, let alone come into the Emergency Department. On the same note, if you stubbed your toe last week and just now you are deciding that it kinda hurts a little and you want an x-ray... go to your local prompt care.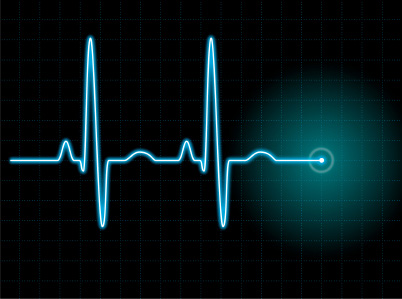 If you want to go to your doctors office for all of the above, GO FOR IT. That's fine! But when I have a lady having a miscarriage in the waiting room, 2 full arrests coming in with no where to go, and the man with a CHF exacerbation who is in tripod position gasping for air, and then you've got 4 rooms caught up with a cough, a pregnancy test, removal of stitches (You can do that with fingernail clippers and a pair of tweezers. Yeah. Now you know.), and someone who wants a work note.
I'm probably going to think of more after I close this and if I do, I'll add them. But I figured I'd include SOME (obviously not even close to all) the reasons why you should have come into the ER:
1) Chest pain. If your'e having chest pain, come in. I don't care. I will never scoff at someone who came in for chest pain, even if it did end up being anxiety.
2) Grandpa. If grandpa is starting to act weird, or just stared at the wall for 5 minutes slightly unresponsive and then came back slightly confused, only able to move half his face, please, by all means, SPEED to the hospital. We can save their life. TPA is a beautiful thing, but we only have 3 hours to bust that clot in their brain before they are toast. My least favorite thing to hear after they are asked when they noticed: Oh I noticed him acting off yesterday morning. Well, we could have saved him yesterday morning. Now we can't.
3) Worst headache of your life. Meningitis kills people. If you want a spinal tap, for any reason at all, just for fun, whatever it may be say these words in this order: "This is the worst headache I've ever had in my life." You may as well hand the order over to the nurse directly.
4) Overdose: If you just took your morning pills twice, if you're trying to kill yourself, if you accidently got the wrong heroine from the wrong guy, come in. Narcan is my favorite drug on earth. I've seen men laying lifeless one second and then up swinging and cussing the next because you just killed their high.
5) Trauma: If you just got in a horrendous car accident, or broke a bone which is obviously broken, please come in. I've gone into shock from breaking a bone before. You don't really chose when your blood pressure will take a dive.
So, incidents kinda like those, please, by all means come visit me at work. And there are a hundred other reasons people should come in, its just...those select few who decide to not think before they step underneath the large red letters that read: "EMERGENCY"